Dot Dot is an experiment regarding tactile graphics. The purpose of this experiment is to explore the differences between single sensory and multisensory experiences. The materials used in this project were white paper, PVA glue, and acrylic paint.
The grid on the left was drawn with PVA glue. Once it dried, it formed a solid shape that can be touched. Once the PVA dots dried, the image in the center was sprayed with a layer of perfume. The image on the right was painted with red acrylic on PVA dots following the spraying of perfume. The image on the left therefore provides only a tactile experience, the center includes tactile and scented experiences, and the right offers a tactile, scented, and visual experience.


Details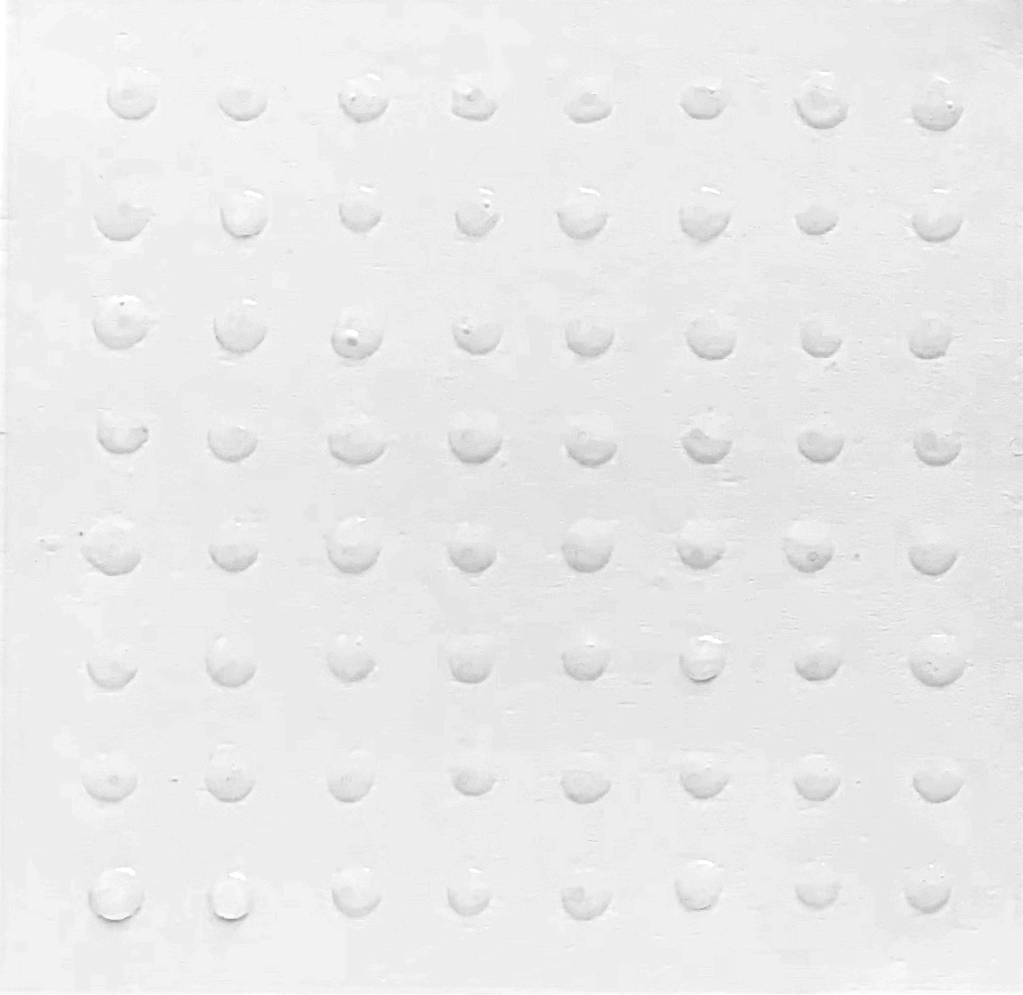 ©Bonnie Zhou. All rights reserved.