The Shapowei Fishing Harbor Hotel is located in Xiamen, China, 150 meters from the Shapowei port. It was originally built in 1993 and functioned as a fishing equipment plant for the Second Fishery Company.
It is also one of the industrial heritage sites in the port area. The building also functioned as a textile factory before later becoming a male dormitory of the Architecture Department of Xiamen Polytechnic University.


The whole building has five floors, with a total area of 3,800 square meters. The project includes designs of a hostel, hotel, and public spaces for both travelers and local communities.
South & North Elevations
East-West Section
Floor Plans
Design Concept
The renovation design of this project aims to reflect the unique local culture, offer maritime-themed accommodations, and provide an open platform for tourists to interact with local residents, artists, and other travelers.
The hotel's interior renovation solution was to remove two floor slabs in the middle, from the third floor to the fifth floor. In this way, more light could enter the interior space, making all the rooms accessible to natural light. The concept of room layout was originated from the form of the fishing boats floating on the sea.
Interior Renderings
1st Floor Cafe | 1st Floor Lecture Room | 3rd Floor Entertainment Space





Hotel Room
Hostel Room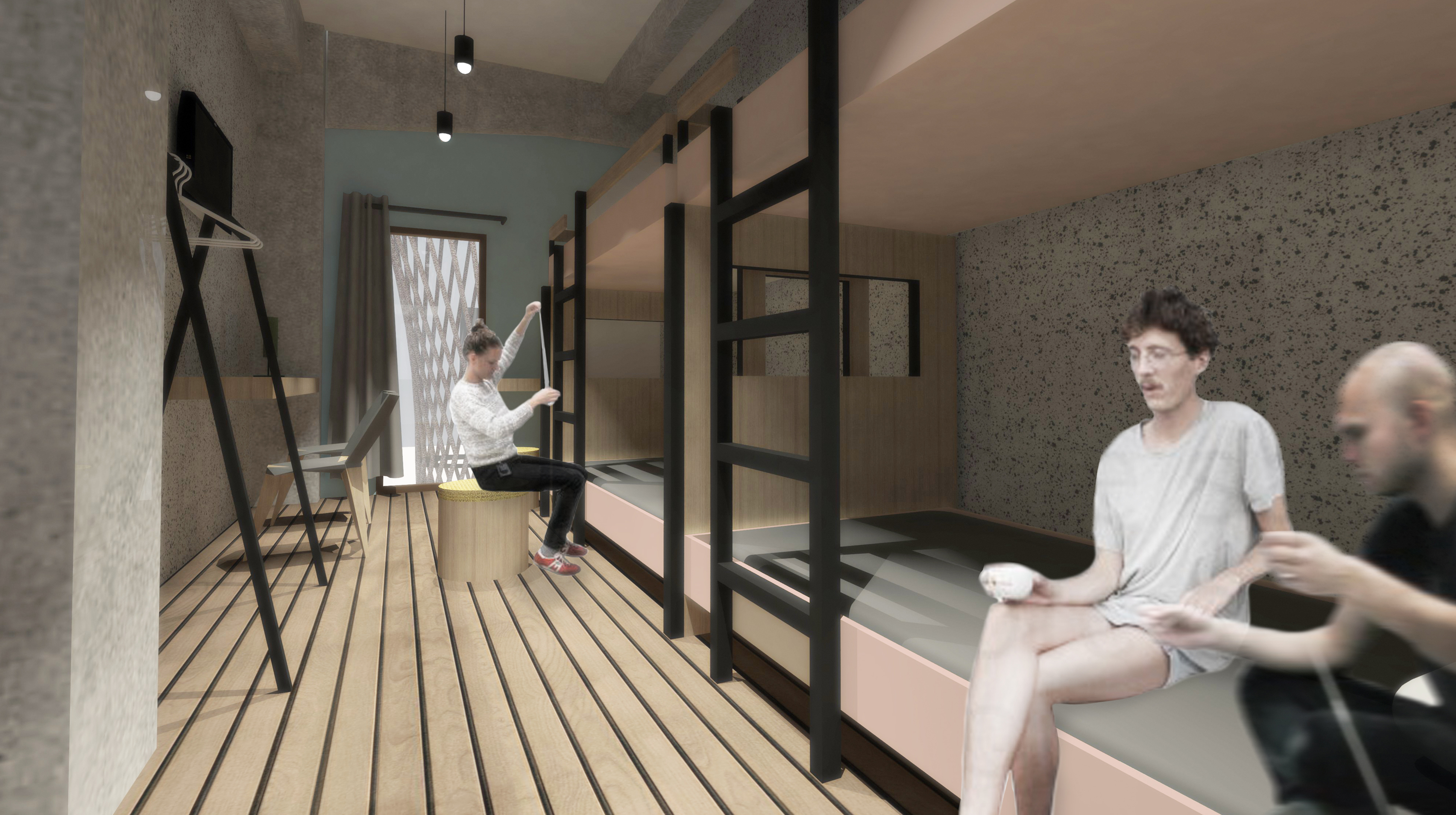 Rooftop Bar
---
Site Photos (Before & During Construction)

©Bonnie Zhou. All rights reserved.