The invention of science and technology has changed the way people see the world around them, allowing them to become subjects in the world they are themselves observing.
This book consists of four articles and two interviews. It discusses the differences between human and AI regarding seeing and being seen from various perspectives
▹ How are human behaviors and facial expressions monitored by surveillance cameras and artificial intelligence?

▹ What is the essential difference between a human's seeing and the AI's seeing?

Binding Method: Kettle Stitch Binding
Inner Pages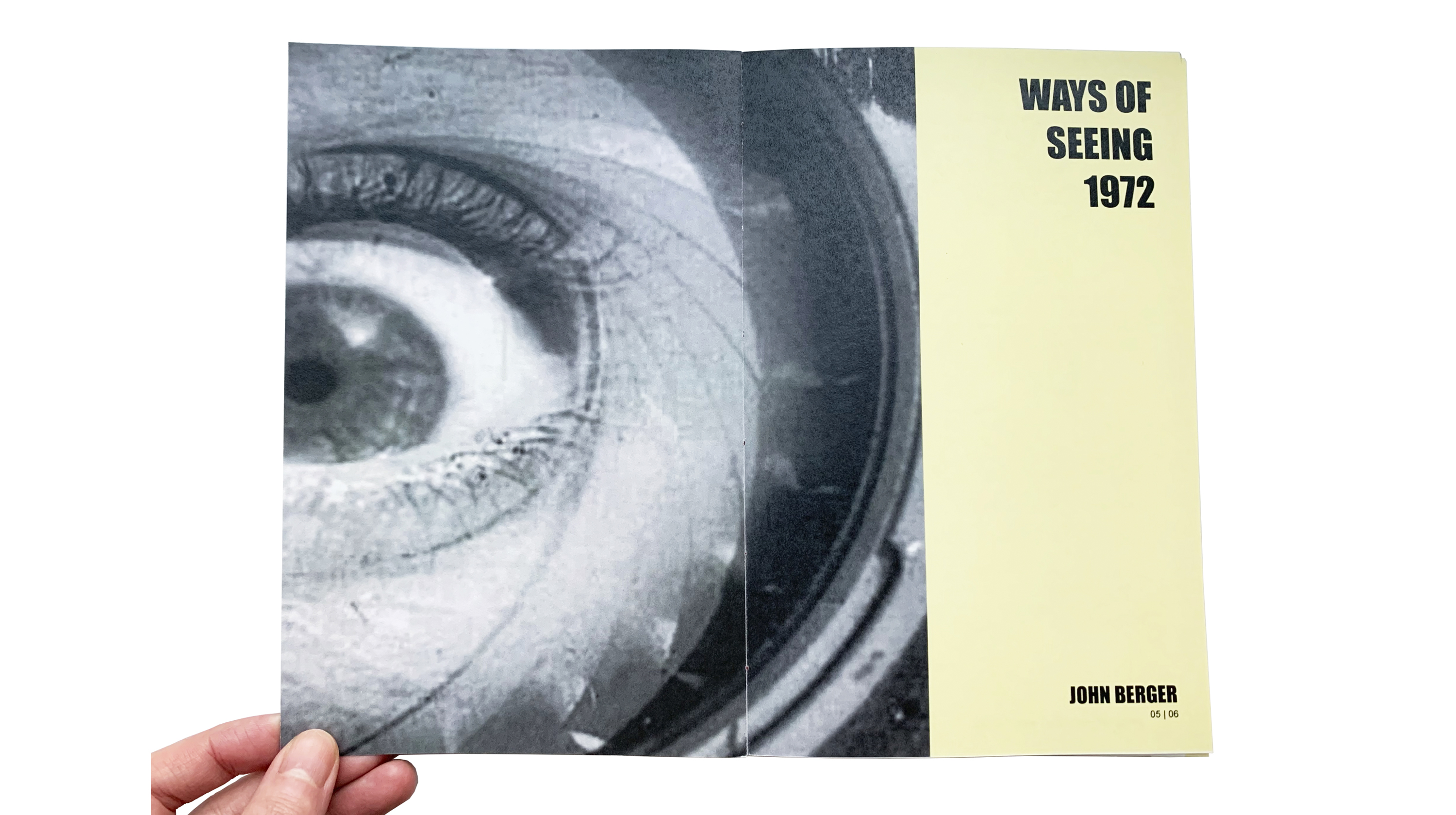 ©Bonnie Zhou. All rights reserved.